Five years ago, we decided to purchase our new-to-us fifth-wheel travel trailer. Up to this point, we had been boon-docking with our friends, borrowing an 80's era camper van from Tricia's parents. We felt it was time to get an upgrade, and something with its own bathroom.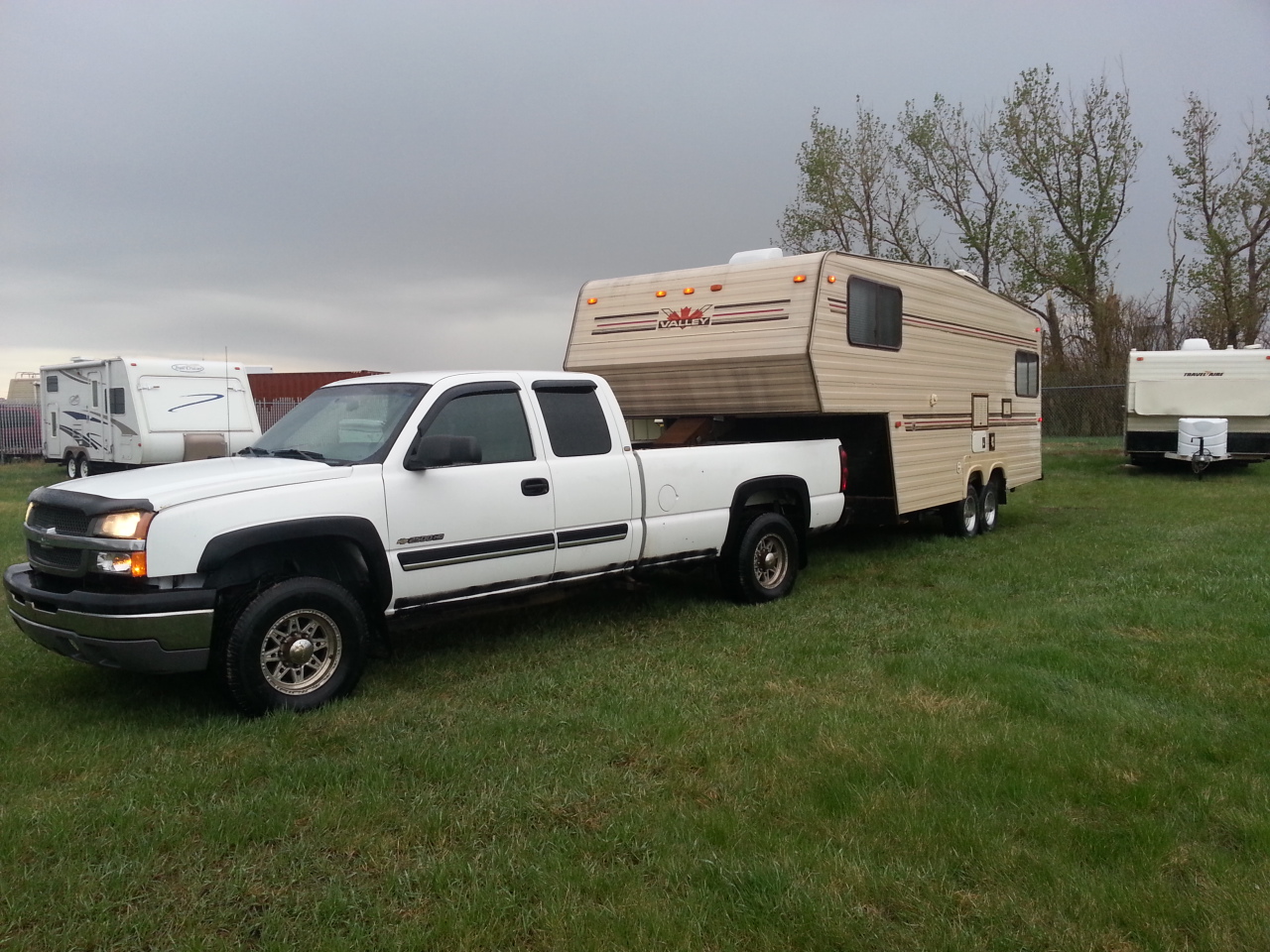 Along with long weekend trips, the first summer with the trailer, we had an eventful trip from Calgary to Kelowna, camping outside Peachland for a week, and the year after that we spent a week in Radium. Unfortunately we found that we weren't camping very often, and soon the trailer sat the entire year without being used.
The lack of use of the trailer came with the downside that we were unaware of any maintenance and repairs that it needed. We failed to notice that the roof seals were splitting and allowing water in. So in our minds, we could use this trailer we already owned to travel the continent full time. It would need a little modernization, but that's easy, right?
Skip ahead to May long weekend, 2018. We finally get into the trailer after waiting for the massive amounts of snow to melt. We have spotted some water damage in the bedroom and decide to peel back the panels and check the extent of the damage.
Unfortunately, this is as far as we got with this project. Our plan was to do a full strip down, we had already drawn up a floor plan of how we wanted it to look. But then we started to add up the time required and research others that had done the same, such as Live Small | Ride Free and decided that we wouldn't have the time, or knowledge, to repair the existing damage, and completely rebuild the trailer. In the end, we decided to look for a newer tailer, that was already closer to our dream and wouldnt require as much work.